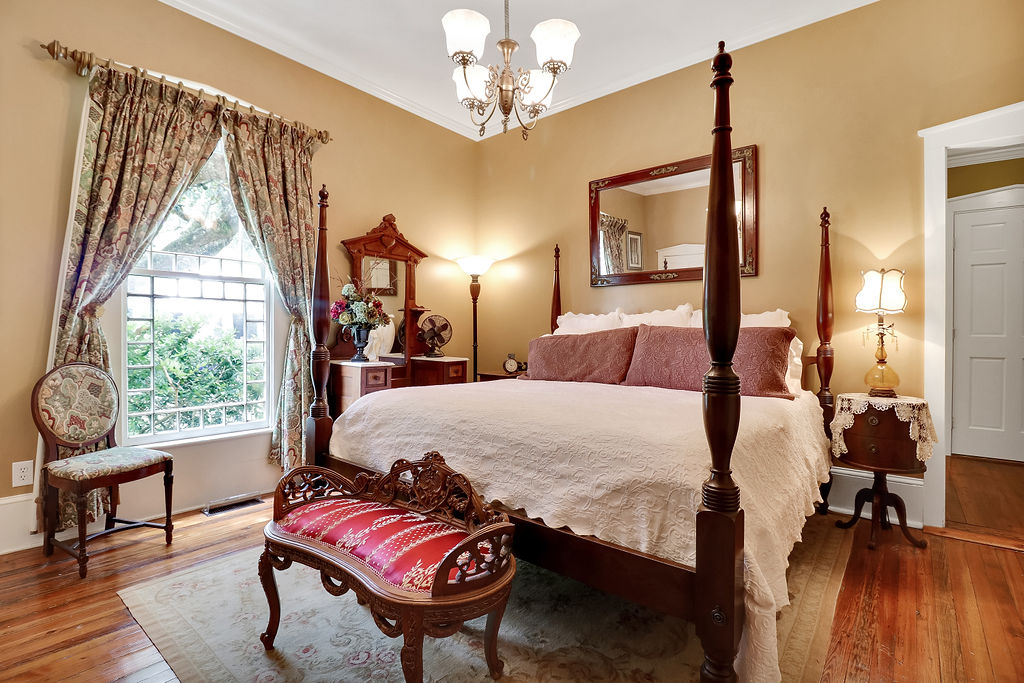 Availability & Reservations
TO SEARCH AVAILABILITY ENTER YOUR ARRIVAL DATE BELOW AND CLICK GO
May 20th, 2022 - June 2nd, 2022
Fri
20
Sat
21
Sun
22
Mon
23
Tue
24
Wed
25
Thu
26
Fri
27
Sat
28
Sun
29
Mon
30
Tue
31
Wed
1
Thu
2
CAPTAIN ADKINS ROOM: $245 per night plus taxes/two night min

VIRGINIA'S ROOM: $245 per night plus taxes/two night min.

ROBERT'S ROOM: $235 per night plus taxes/two night min.

CHARLOTTE'S ROOM: $235 per night plus taxes/two night min.

Fri
20
Sat
21
Sun
22
Mon
23
Tue
24
Wed
25
Thu
26
Fri
27
Sat
28
Sun
29
Mon
30
Tue
31
Wed
1
Thu
2

= Not Available
Availability last updated: 05/18/2022 3:48 PM
Note: Availability data is reasonably current but is not 'real-time' and may lag actual bookings.
General Notes
Regular check-In is between 3 pm and 5 pm. For later arrivals please just advise/contact the innkeepers directly at 910.363.4169

Check-Out by 11:00 am. There is a two (2) night minimum throughout the year and a three night minimum on holidays such as Memorial Day, July 4 and Labor Day.

During the pandemic's recovery phase, the Inn will be serving a delicious continental breakfast from 8:30-10:00 am each morning. We will also be pausing our in-room service and will not be entering guest rooms during your stay. Please put (using the laundry bag inside your closet) used towels and trash outside your room by 11 am each morning. All rooms are heavily sanitized between guests and the common areas and touch points are regularly sanitized. Please use the hand sanitizer by the front door upon entering and remember to wear your face covering in common areas inside the Inn. We appreciate you helping us maintain a healthy environment for you and all guests and our team.

When you reserve a room, a reservation deposit of 50% is taken at the time of booking.

Cancellation policy: Four weeks advance notice is required for a deposit refund. Guests are responsible for the entire reservation for cancellations within 14 days should the room not be rebooked. A $50 processing fee will apply to all cancellations. Please note that exceptions can not be made based on weather with the one exception of a named storm or closure based on a pandemic. If you are concerned about the risk of having to cancel, you may want to choose travel insurance through a company like Alliance. We are a small boutique Inn so just one cancellation affects our overall business and guest preparation.

We are happy to provide Aveda bath products for guests while staying at the Inn. If you would like to purchase/take home a bottle, the cost is $30 for each the shampoo & conditioner. We also encourage guests to use one of our many bike helmets when using one of the Inn's bicycles. Please ask us if you do not see them by the bike rack. Thank you!